Today's Words of Wisdom comes from a great conversation I had with Chadwick Easton at @melodymakermagazine. We talked about music and life, including my upcoming single Hold On, and my advice to upcoming artists about losses.
• 
Link to full conversation: https://melodymakermagazine.com/2021/08/30/32479/
•   
MMM: What advice can you give an upcoming artist about not focusing on their losses too much? 
PB: "We've all heard the saying, 'Energy flows where attention goes,' meaning that what you focus on grows. So rather than focusing on what went wrong, I try to focus my attention on what went right and amplify that. And for the things that didn't go as I would have liked, I try to look at what I can learn from the experience for next time. My advice is to try to change your outlook from 'win or lose,' to 'win or learn.' Nothing is a complete loss if you learn something from it." 
• 
Thank you Cristina and crew at @bsquaredmgmt for the introduction. Thanks Chadwick Easton for the chat!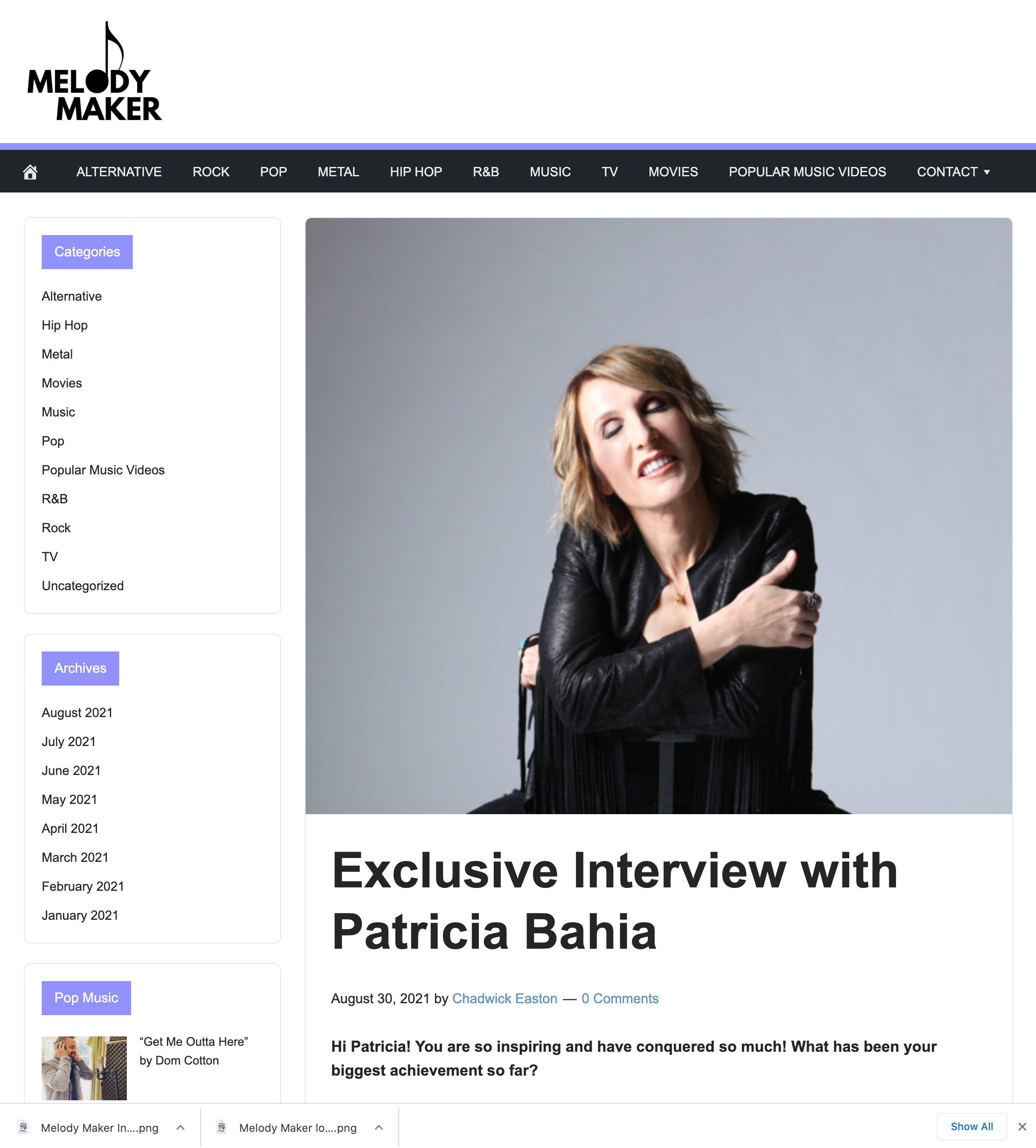 Link to full conversation: https://melodymakermagazine.com/2021/08/30/32479/
• 
• 
• 
• 
• 
• 
• 
#wednesdaywordsofwisdom #wordsofwisdom #quoteoftheday #quote #indiesongwriter #songwriter #singer #performingartist #coach #patriciabahia #bucketlistpassionista #bucketlist #bucketlistlife #interview #melodymakermagazine #newmusic #holdon #suicideprevention