My latest CD, 
Save Your Heart 
will be officially released on itunes on Friday October 23, and I'm having two CD Release concerts—in Berkeley October 15 and Los Angeles October 25--to celebrate! 
I'm excited to share this music with you. I'll be playing live with a full band for both shows, playing songs from the CD, and sharing the stories behind writing the songs.
Here's some behind the scenes photos from band rehearsal taken by Kim Michalowski earlier this week.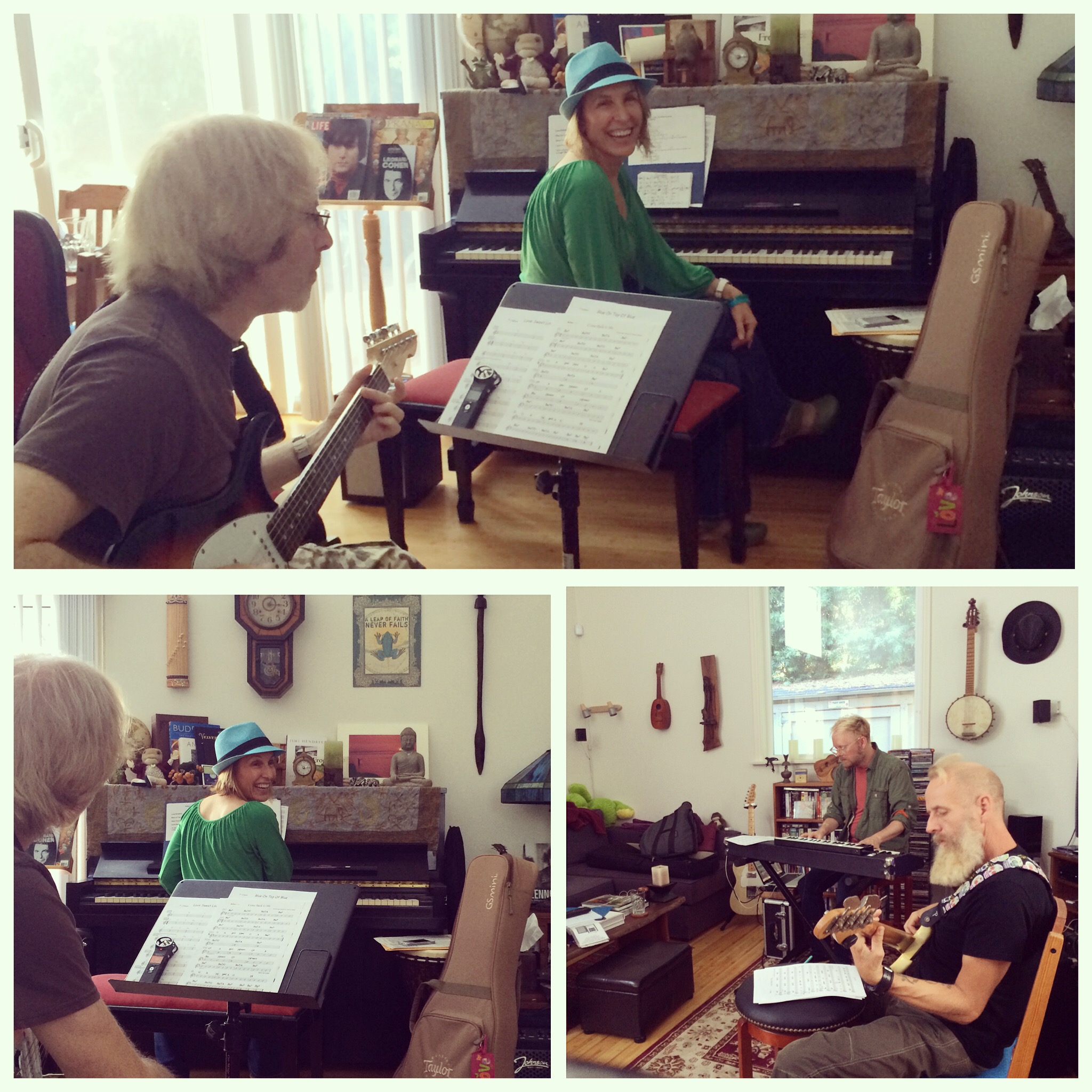 Get your tickets and full details at http://patriciabahia.com/shows