A sweet review of Say Yes! in The Hollywood Digest by music reviewer Garth Thomas:
"(Say Yes) World With A Little More Love" is. . .the song that we need when we feel at our lowest. The lyrics are incredibly inspiring." 
"Bahia's voice is full of textures and personality. She's warm and light, but she also has this building drama just bubbling under the surface." 
Thank you Garth Thomas and The Hollywood Digest for the sweet review!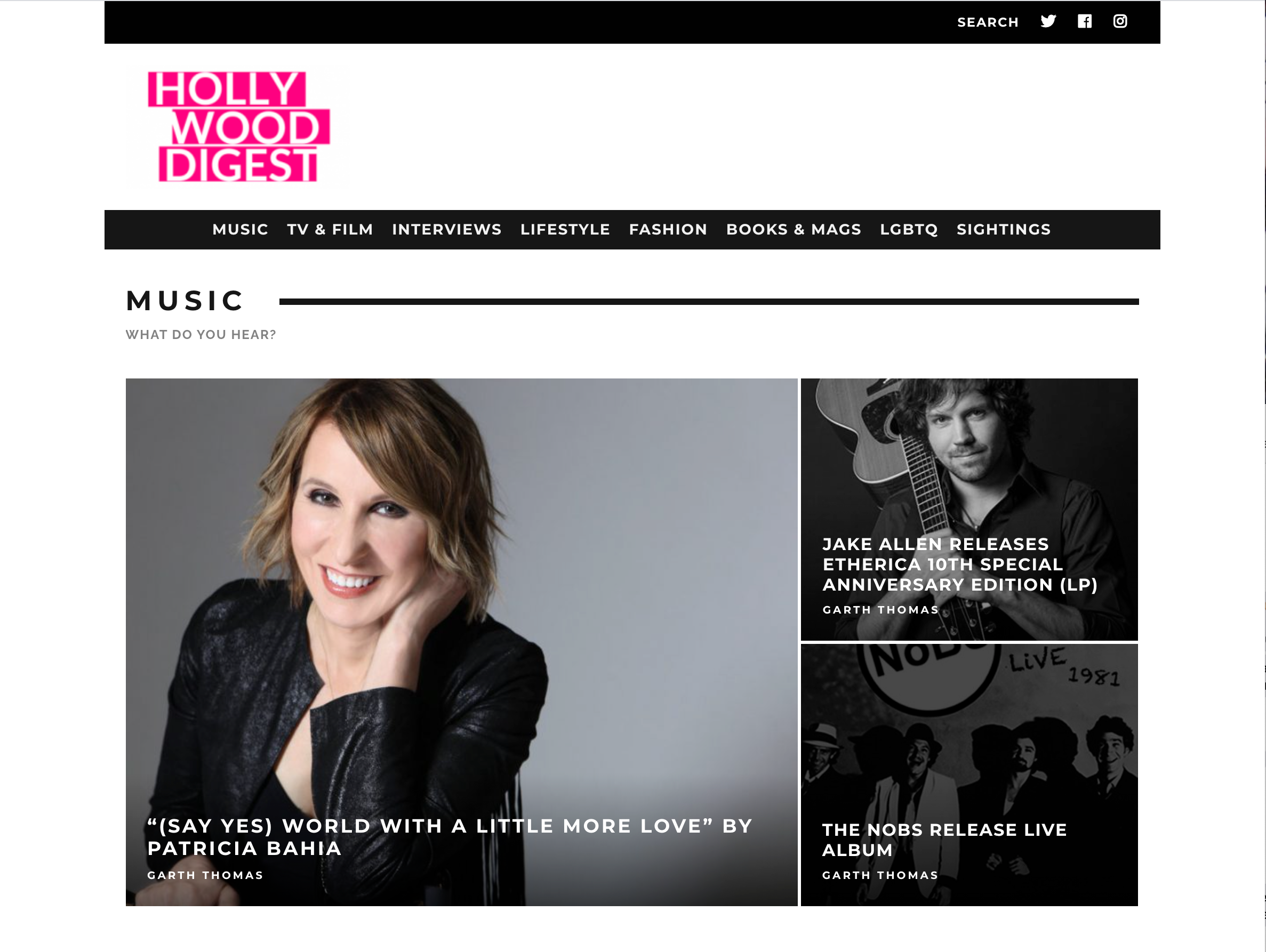 • 
• 
• 
• 
#musicreview #songwriter #singer #indieartist #performingartist #coach #patriciabahia #bucketlistpassionista #bucketlist #newmusic2021 #singlealert #newmusic #teamworkmakesthedreamwork #ryanhiraoka #kristinlagasse #duddybrown #newsong #newsingle #sayyes #worldwithalittlemorelove #peacesongaward #unity #positivemusic #awards #posiawards #posifest