Sometimes songs can be messages the songwriter herself needs to hear. And I'm guessing if I need to hear it, maybe you do too. So this excerpt of the lyrics from my song Uncharted, from my 2015 Save Your Heart CD, is for you. And for me.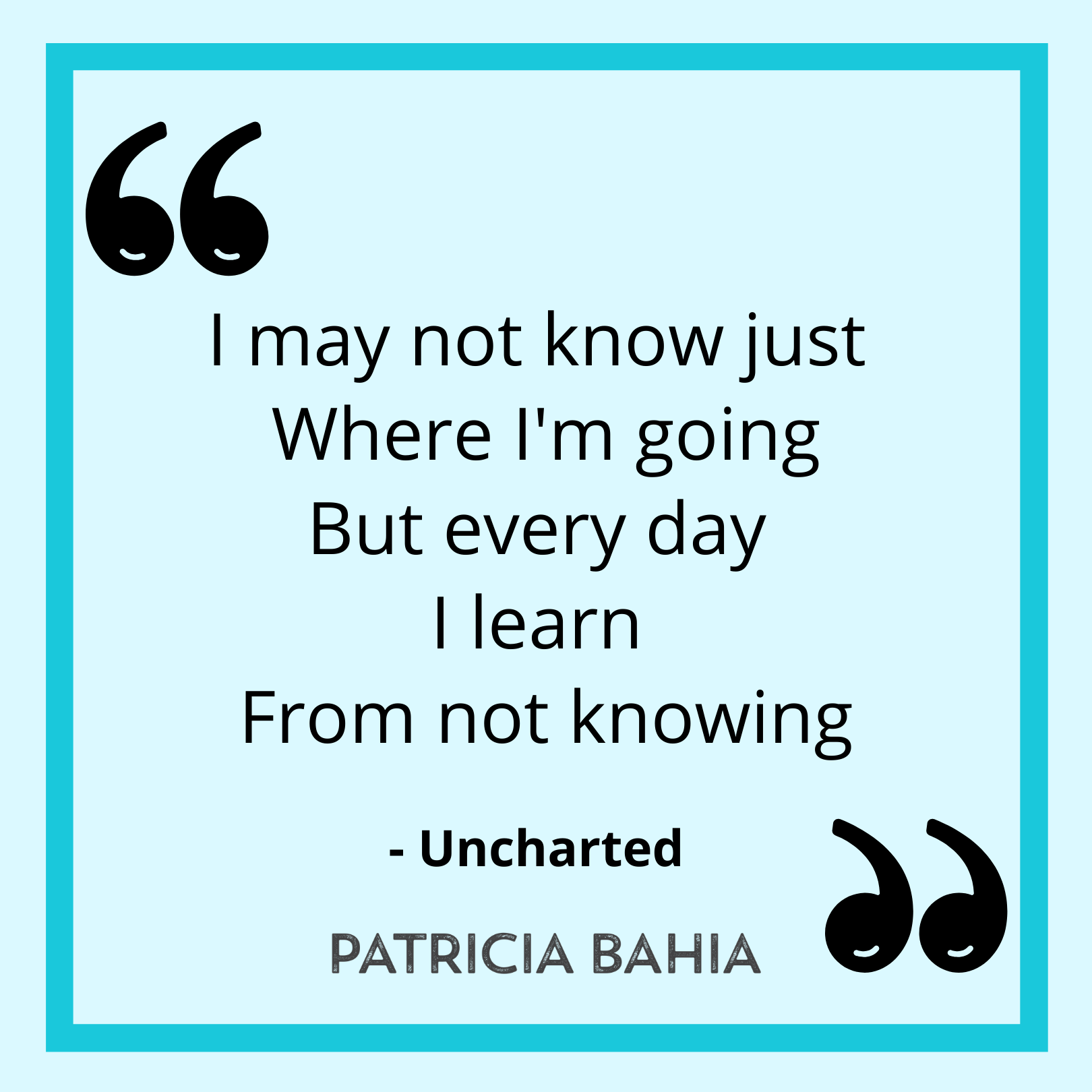 "I may not know just 
where I'm going 
But every day 
I learn from not knowing" 
• 
You don't need to have it all figured out. You can take it one step at a time, and learn where you're going by... going there. 
• 
• 
• 
• 
• 
#notetoself #wordsofwisdom #mondaymotivation #quotestolive #wordstoliveby️ #inspiretobeinspired #patriciabahia #songwriting #songwriter #singer #indieartist #indiesongwriter #musicmaker #femalesongwriter #bucketlist #bucketlistlife #bucketlistpassionista #uncharted #positivemusic #sync #filmtv